Unit on ethical studies is dedicated to exploring how ethical issues underline the decisions that shape our minds, lives and society.
Learning different strategies and methods to apply critical and rational reasoning to an ethical issue in our life and work environment.

Activities: organizing webinar on Techno-Ethics, research ethics, digital ethics etc.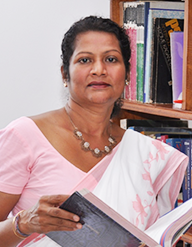 Coordinator (Ethical Studies)
Senior Lecturer in Philosophy

BA (Hons) (USJ); MA (BPU);
MA (Mysore); PhD (Erlangen- Nuremberg)